<![CDATA[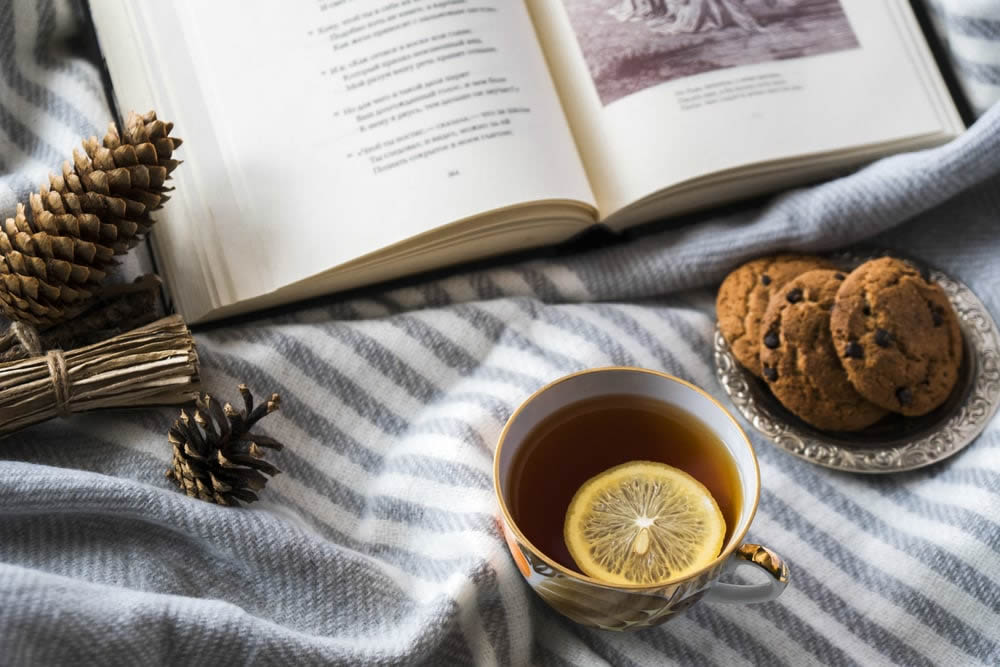 Over recent years, it has become very common for new words to enter our language and become part of the way we speak. Often these terms emerge on social media or from politics, but occasionally ideas from foreign climes will break through. The best of these words will get into the OED and then we know that they are here to stay. Unless you've been living in a bunker for the last twelve months, you can't fail to have noticed the ascendancy of the latest of these new terms: Hygge (pronounced hoo-gah). But what is it?
It's Danish for Hmmmmm…
Whether it's spending time with friends, enjoying the garden or a binge watching a box set on Netflix, Hygge is always a personal thing and has no clear definition. Perhaps it better to say it's defined as the satisfied purr you make when you reach a state of cosy bliss. It's often described as the sensation you get from drinking a steaming hot chocolate in your favourite jammies or cuddling up on the Chesterfield with the cat as you enjoy your favourite film. All of these are the epitome of Hygge. It's living in the moment, creating cosiness, appreciating the little things in life: a lovely state of simple delight and wellbeing that makes you glad to be alive.
Need more Hygge?
Now you know what Hygge is, there won't be many who wouldn't want a lovely regular dollops of it to infuse their lives. It's a no brainer! Maybe now's the time to make some simple changes in your home to promote the delivery of some lovely Hygge into every day.  Here are some great Chesterfieldery ideas to help you do just that!
Cosy up in your Hygge home
If you've already treated yourself to some
lovely comfortable Chesterfield furniture
then you've probably experienced a good deal of Hyyge already. Now it's about the accessories you can add to hype up the Hygge in your home. A long, cold winter is when we especially need this unique feeling and when it's best appreciated. When light is scarce and the nights draw in quickly, putting on a few candles will certainly lighten your mood. There's nothing quite like the ethereal light from some well-placed tea-lights to create an ambient glow and get your Hygge juices flowing. A roaring fire in the log burner, plump yielding cushions, deep pile rugs, warming throws, soft slippers and fluffy dressing gowns. Not only are these deeply relaxing accessories they are a formula for guaranteed Hygge. Add as many off these as you can to an indulgent cup of cocoa brimming with marshmallows and whipped cream and if you don't fill up with copious amounts of Hygge you might want to check your pulse. Put simply, if something brings you joy, whether that's food, possessions, people or pets, that's where Hygge is found and we recommend you make as much of it as you can!
Add some Chesterfield-style Hygge
We like the idea of Hygge here at the Chesterfield Sofa Company. It fits well with our goal of creating classic furniture that will gently stimulate your sensibilities giving you an indefinable, year-round feeling of well-being and pleasure. So, whatever your concept of Hygge, we hope we can help you add even more with some of our outstanding Chesterfield creations. May the Hygge be strong with you all!]]>