<![CDATA[We looked at the first 6 months of the Chesterfield calendar in part 1, so now let's look at the later 6 months of the year.
The calendar of the Chesterfield sofa Part 2.
July = Tan (from that warm sunshine)
Tan is natural,uncomplicated colour that is straightforward ageless and timeless. It signifies Stability structure and support. It relates to the hardworking, reliable and industrious. We associate it with the earth wholesome, natural and organic anything related to the outdoors, farming and agriculture. Tan is a colour that is quietly confident, but never the life and soul of the party! It does not seek attention but prefers to merge into the background.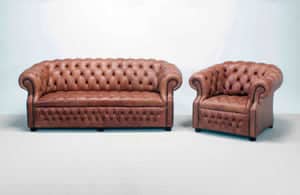 August = Brown (even more tan from the warm sunshine)
Brown is deemed as comforting, protective, sensual, warm, friendly, and approachable. It immerses us in a feeling of calm and safety. Brown in an earthy neutral colour which creates a safe haven of support for family and friends. Certain browns can be allied with sophistication or elegance. Brown subdues our emotions, producing a safe haven from the anxieties and strains of the outside world. On top of this,it is practical and hides the dirt!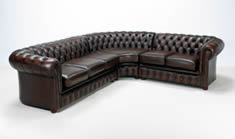 September = Blue (back to school)
Blue depicts trust, honesty, loyalty, peace, calm and wisdom. It is the most popular and universally like colour. Blue is reserved and quiet and hates confrontation. Stress is reduced around blue, and it promotes physical and mental relaxation. We all like lying on our backs and looking at a cloudless blue sky? This induces clear thinking, serenity and contemplation of our thoughts. Having a Chesterfield made out of Birch baby blue leather could be your tranquil focus point of your room.
October = Orange (Halloween)
Warmth, energy, stimulation and happiness ooze out of the colour orange. It usually relates to our gut instinct as opposed to a knee jerk reaction that red imposes. Orange represents adventure and risk taking it promotes physical confidence and motivation. It represents communication and interaction, Friendship and parties linked to fun and laughter. The colour orange is forward thinking and outward thinking. As well as Red, orange is a stimulant for the appetite so is also used in restaurants by being illustrated through pictures and décor. A Birch Burnt orange leather Chesterfield is a good choice if you enjoy visitors and a good chin wag!
November = Gold (golden brown Turkey for Thanksgiving)
Gold is a rich, extravagant colour linked to success, affluence, achievement and triumph. Related to wealth abundance, luxury and quality, prestige and sophistication, value and elegance. Gold is associated with, wisdom, understanding and enlightenment. If you think of competitions first place is always a gold medal. If you like the extravagant and want to draw attention to your room then a Chesterfield sofa from the 'Birch Antique' range of quality leathers which is a fine grain leather with an antique look.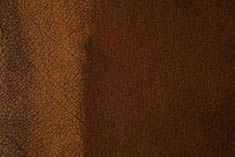 December = Green/red/and gold (Christmas trees and their decorations)
Well the colours of December are a combination of all colours, but most associated with red, green and gold all of which we have spoken about. The option of designing a sofa that could have a twist would be exciting. A warm damask print that captures the feelings and reactions from red and gold could be an ideal solution Diores is a fine quality Nubuck leather with an attractive contrasting damask print.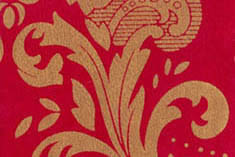 Let us create the most suitable sofa for you! Heys Industrial Estate, Rockliffe Road, Bacup, Lancashire, ol13 9qg, England, United Kingdom (UK). Freephone (UK): 0800 035 9889 Telephone: +44 (0) 161 341 0398 Fax: +44 (0) 1706 558 909]]>