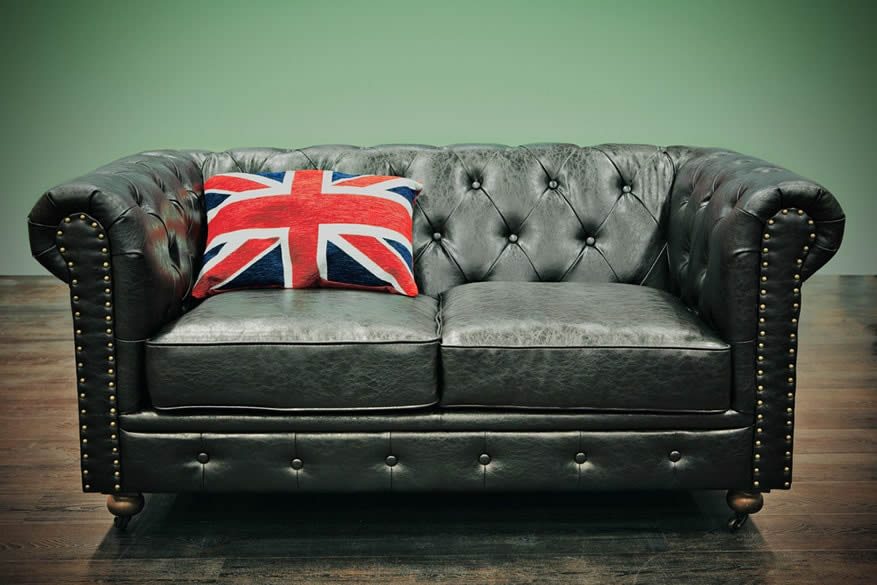 With timeless design, versatility and superior comfort Chesterfield sofas are more popular than ever. Who can blame a discerning buyer for wanting classic Chesterfield furniture in their home?
Made from sumptuous leather with a low back, scrolled arms and attractive recessed buttons, these sofas look great in any setting. It's little wonder there are so many sellers offering what purports to be a genuine Chesterfield. But as the saying goes caveat emptor. Let the buyer beware. Not all that glisters is gold.
Whilst a sofa may look like a Chesterfield sofa. It may feel and smell like a Chesterfield sofa, it could be anything but. The devil is in the detail. So here are our essential pointers to help you get a sofa that will deliver the full Chesterfield experience for generations to come.
Out of sight…
But not out of mind. Whilst you will enjoy the outward appearance of your sofa, what's underneath is important. Very important.
When buying, ensure the frame is made from seasoned Beech hardwood. Nothing else will do. Quality makers use Beech because it has a good straight grain. Screw-fixed corner strengthening ensures the frame is strong and true and will remain so for many years.
The underlying support should include coiled spring units, Elastobelt webbing, and serpentine springs. These should be smooth and noiseless in use and give a sense of dependability as you sit. Cheaper webbing and lower gauge springs will give the sofa a wallowy feel.
Check the suspension spec' with sales person. If they don't know this then chances are the sofa's not up to muster and will ultimately fail
Pleasing to the eyes
Even cheap Chesterfield sofas will tinkle the senses. At least in the showroom. Again, dig deeper. Checking the quality of the leather is a must. See our "How to tell if your sofa if made from fake or real leather" guide for how to do this.
Ask how the buttons and studs were fitted. Button recesses should at least half an inch deep and the buttons should be secured to the frame. The trademark studs should be individually hand tacked. Whilst you're looking, examine the stitching and ensure it is even and straight. Confirm it creates a firm seam that will stand up to the stress and strains of home life.
It goes without saying it should be a time-served craftsperson who has done the work.
Don't get stuffed
At one time furniture was traditionally filled with horsehair. Nowadays, manufacturers use foam supplemented by feather and polyester fibre. The key here is to ensure the right density and combinations of fillings are used. Firmer foam should cover the frame so you can't feel it. Softer grades are used for cushions and seats.
A Chesterfield sofa is firm by design but it should always be comfortable. If you don't get reassuring support, or can feel parts you shouldn't, question the quality.
Designed to last
Now you know what you're looking for, choosing a quality Chesterfield sofa should be a doddle. In fact, using the same principles you can easily buy a Chesterfield corner unit or even a sofa bed.
Get this right and you'll have an elegant piece that will be the pride of your home and will last for years. Quality really does count, and the few extra pounds you'll pay for the best will repay you may times over.
Obviously, we wouldn't include these guidelines if we are not 100% confident in the quality of the furniture we lovingly make here at the Chesterfield Sofa Company. So if you want the very best in Chesterfield design give us a call and buy with confidence.
You'll be glad you did…