<![CDATA[It's a bit of a cliché to say that you only get what you pay for. When you want quality and durability, you expect to pay that little more. The thing is, though, it doesn't have to be like that. Chesterfield sofas have been producing exceptional high-quality, traditional Chesterfield sofas and settees for years, but we don't charge an arm and a leg. How do we do that? Well, we sell direct to you, so we manage to cut out unnecessary expenses and overheads. We then pass these savings on to you. In that way you manage to win twice over: you get a hand-crafted, beautiful leather Chesterfield sofa that will last for years, and you get it at a price our competitors will struggle to match.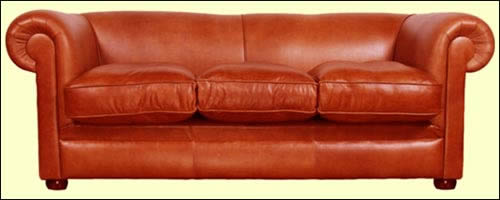 'Quality; is our watchword: it underpins everything we do, and everything we set out to achieve. It's our belief that if you use the finest quality materials, like seasoned timbers and full-hide superior leathers, and then team this with traditional, time-served craftsmanship, you'll not go far wrong. Every Chesterfield sofa we produce is manufactured and finished in our purpose-built workshops to the highest possible standard. That's what the Chesterfield Sofa Company expects, and that's what we know you, the customer, demands. Obviously, the Chesterfield Sofa Company values your custom and will always strive to provide the quality and the service you demand, but there is a limit to how much we can do. The choice of which Chesterfield sofa to choose is up to you. Now we appreciate that because we've such an extensive range of Chesterfield sofas, settees and chairs, that choice won't be an easy one, but we'll always be on hand to provide whatever help or information you might require. Have a look through our Chesterfield collection, or give us a ring on 0161 341 0389: we're always happy to help you with those difficult choices.
The Chesterfield Sofa Company: superior quality at the lowest prices – guaranteed.
]]>