<![CDATA[The Expo Leather Company takes great pride in the leather Chesterfield furniture it manufactures. All our items of leather furniture are craftsman-built, using only the finest quality materials. We expect all our leather Chesterfield sofas and settees to last for generations and to mature and improve with age. However, for any Chesterfield sofa to retain its unique identity and character, it will need careful cleaning and maintenance. Hopefully these simple tips will help you keep your leather settee or sofa looking luxurious.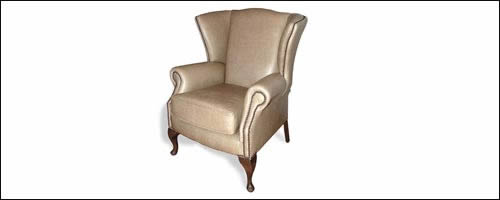 Cleaning your leather
Never use wet wipes to clean your leather furniture – always use leather wipes or a damp cloth instead.
Clean the leather at least three times a year to keep it in pristine condition.
All leathers react differently to cleaning, so keep a careful eye on any potential colour changes on the leather while you clean.
Check the cloth you're using to clean your leather to make sure that colour isn't bleeding out of the leather.
Most cleaning products for leather come in concentrate form – always dilute the mixture before you apply it as the concentrated liquid can cause damage.
Be gentle – two or three gentle wipes will do the job, whereas rubbing will do more harm than good.
Leather care
It's important to remember that leather can dry out quickly. This is particularly true in periods of heat like we're currently experiencing. It shouldn't really come as a surprise as leather is a skin after all. It needs to be treated much like human skin with a moisturising product.  Leather creamers help to re-hydrate and re-invigorate your leather furniture and restore that beautiful soft and supple feel. All our factory-made Chesterfield furniture is supplied with a free leather care kit which will help to keep your treasured sofa or settee looking its very best. We also sell these kits at our showrooms in Bury, Lancashire. Expo Leather recommends that you only use proprietary creaming products on your Chesterfield furniture. If you're unsure which leather care product is most suitable for the care of your furniture, please give us a call on 0161 341 0398 and we'll be happy to advise you.]]>