<![CDATA[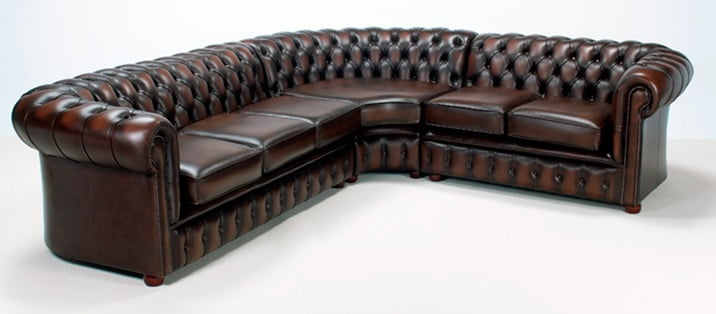 Probably since the dawn of time, the expected and desired configuration for living room seating was the traditional 'three piece suite'. Indeed, in less affluent times, to have a matching '3PS', usually in a fetching dralon fabric, was seen as a clear signal you were going up in the world. It's broadly the same today, well at least for the unenlightened. Those that have managed to shake off this peculiar quirk will look at corner sofas as a desirable and versatile alternative. Not only do corner sofas offer a break from the classic dralon triangle set up, they offer a new way to furnish a room in a practical and attractive way. So if you're intrigued by this approach, here are some ideas and tips that will help you buy one of our Bolton range of Chesterfield corner sofas and get the very best from it.
Make sure you have a corner
No, we're not being sarcastic. As the name suggests, a Chesterfield corner unit is designed to go in a corner. However, not any old corner will do. Corner sofas are quite large so you will need to measure carefully. This is so we can get the sofa in the room but also to make sure it will fit in your desired space. You'll need to ensure that the entry door can open and you can still access radiators, wall sockets and the like. More important, it's so you don't buy a huge intimidating piece that dominates the whole space and perhaps scares you a little.
Are you a leftie or a righty?
You also need to know if you need a left or right hand Chesterfield corner sofa. We're sure there have been many instances of careless ordering over the years where this simple process went horribly wrong. We're also sure the choice of language used during the resulting dismay would make us blush. Do not do this to yourself. It's very simple. Draw a picture of your room with accurate measurements and sketch in where you want your Chesterfield corner sofa to sit. This will help you get a feel for what will work best for you when you come to order yours. If you still cannot work it out give us a call, we're happy to give advice.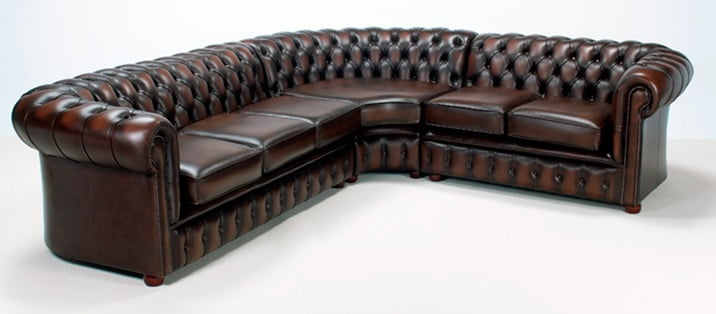 How many seats?
Our Bolton Chesterfield corner sofa range is modular so you can build the perfect arrangement for you. You will need the corner unit, but after that, the choice is yours (depending on room size). With our integrated design, you can have a basic four seater all the way up to eight seats and any number in between. As our Bolton Chesterfield corner units offer a more-rounded seating profile, with a low back and sides they give a more relaxed, laid back seating position perfect for the whole family to snuggle down to watch a movie.
Is it time for a corner shop?
If you're taken with the idea of a Chesterfield corner sofa all you need to do is choose from our huge
range of luxury leather or indulgent fabrics
, select the right options for your particular corner, place your order and we'll do the rest. Don't forget the Bolton range also includes a four and three seater sofa, a two or three seater bed settee, a club chair, a Queen Anne chair or recliner and square and regular footstools so you can have many more Chesterfield pieces to place in your other corners if you're so inclined. So, be sure to use our guide to buying the perfect Chesterfield corner sofa, it could save you from actually going round the bend!]]>