<![CDATA[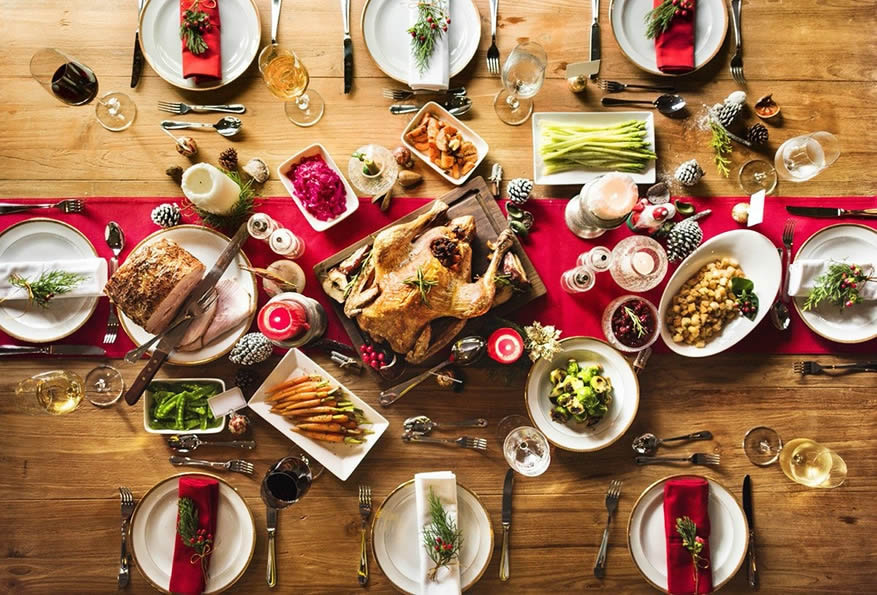 We love Christmas here at the Chesterfield Sofa Company. It's that time of year when family and friends can get together to celebrate. To enjoy each other's company and embrace the magic of the season. In our busy world, we don't have enough time time to relax, reflect and be thankful for all the great things in our lives. The focal point of the festive season is undoubtedly the Christmas dinner. Feasting and laughing with loved ones. What could be nicer? But, it can also be a stressful time. Especially for those tasked with creating this landmark meal. When so much anticipation and expectation weighs heavily upon them. Fear not. To avoid the all-to-common arguments that Christmas may bring, we've created our guide. To help you stay in control. Use these simple ideas and tips and you'll be well on your way to creating a stress-free Christmas dinner.
1. The Food
Whilst the guests are laughing in the front room, someone could be at their wits-end in the kitchen. Fighting with the turkey. Frantically peeling veg'. Looking in dismay at gloopy gravy. Did someone scream? You wouldn't blame them! Don't do this to yourself. The key is to plan. You can sort out a stress-free Christmas dinner with a pen and a sheet of paper. Prepare veg' in advance. Peel, cook and freeze it. You can easily heat it all up in the oven or microwave on the big day. The same rule equally applies to pigs in blankets, stuffing and roast potatoes. Defrost the turkey. We repeat. Defrost the turkey! Read the instructions when you buy it so you know cooking and resting times. (Here's a 
handy cooking/defrosting calculator
.) If you have a preferred roasting method, use it. Here at the Chesterfield Sofa Company we recommend putting root veg in the bird's cavity. Then smear plenty of butter on the breast and roast it upside down so it self-bastes. As for gravy, we say cheat. Enliven granules with turkey juices, veg water and a spoonful of cranberry sauce. Et voila, gourmet gravy! If you have this under control, the rest will be easy. But don't forget to delegate. Others can lay the table, refresh drinks and put nibbles in little bowls. Don't do it alone. That way madness lies! Get all this right and you could have a lie in on 25th December.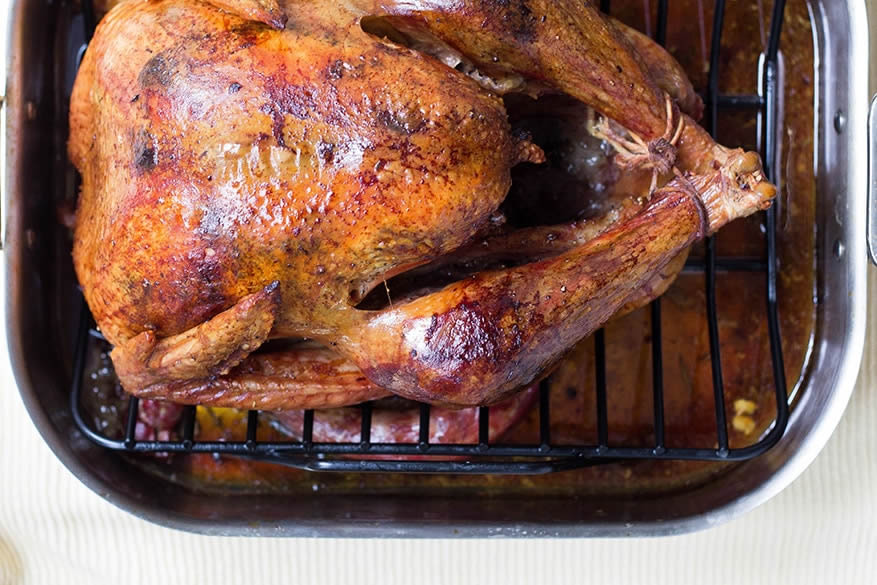 2. The Fizz
A bit of fizz always improves Christmas dinner. A popping cork is the sound of celebration. These days Prosecco is all the rage. It's cheaper than champagne and much easier to drink. Our tip, to save fridge space, is to cool it outside. Unless it's very balmy on the 25th then your fizz will be perfectly chilled after a few hours on the back doorstep. Don't forget to provide some alternatives for the kids and drivers.
Mocktails
, heritage soda or plain old pop will keep the teetotalers happy. Buy a few bags of ice to keep everything cool in an ice bucket and let the Christmas dinner revelries begin. But do drink responsibly, of course.
3. The Festive Fun
If you're not having fun at your Christmas dinner then maybe check your pulse. Again, a bit of planning will help to grease the festive wheels. Don't just rely on the terrible mottoes from the crackers for laughs. There are some great products available to add energy to the Christmas dinner table. So look out for few of those as you do your shopping. A great idea is to hand out some cheap magic tricks and ask everyone to perform for the guests. Christmas themed word games are also fun. Or, why not work out what your elf name is. Have a go at this
Christmas elf-name generator
. One of the team here got Durphen, which suits them very well.
4. The Family Challenge
Often the worst part of the Christmas dinner is the cleaning up. Once the feasting is over, you're left with piles of dirty plates, serving bowls and cutlery. Frankly, it's a mess. This is where all the family can pitch in. Give everyone a role. Make it challenging by applying a time limit. You can have gatherers, scrapers, washers and driers (or loaders if you have a dishwasher). Make it fun; sing Christmas songs as you do it. 'Well, I wish it could be Christmas everydaaaaay' and all that. As they say, many hands make light work. This is especially true of clearing up the remains of your sumptuous meal. Who said this Christmas dinner malarkey was stressful?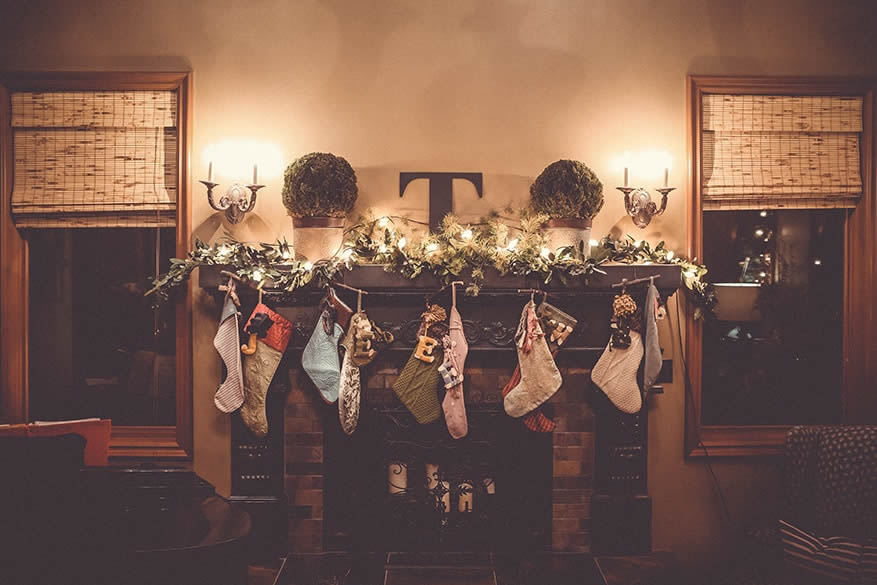 5. The Flop down on the Chesterfield
When it's all over and you've enjoyed the most stress-free Christmas dinner ever, it's time to relax. Why not
find a Christmas movie from our list
. Then flop down onto the Chesterfield and let all the tension flow away as you enjoy a festive film. The rest of the day is about topping up your fizz and snacking on Christmas treats. You can enjoy playing with all your Christmas presents. And having a laugh with friends and family. That's what Christmas is all about. Not stress and anguish!
Is it all over?
If there's one downside to Christmas, it's that it's all over so soon. That's why you should make every effort to make the big day as stress-free as you can. We hope our guide has helped. And if you want the perfect furniture to help you plan and enjoy Christmas 2018, get in touch.
You won't find anything better than our fine Chesterfield sofas and chairs
. All that's left is for the all team here at the Chesterfield Sofa Company to wish you a very Merry Christmas and a Happy New Year. See you in 2018!]]>