<![CDATA[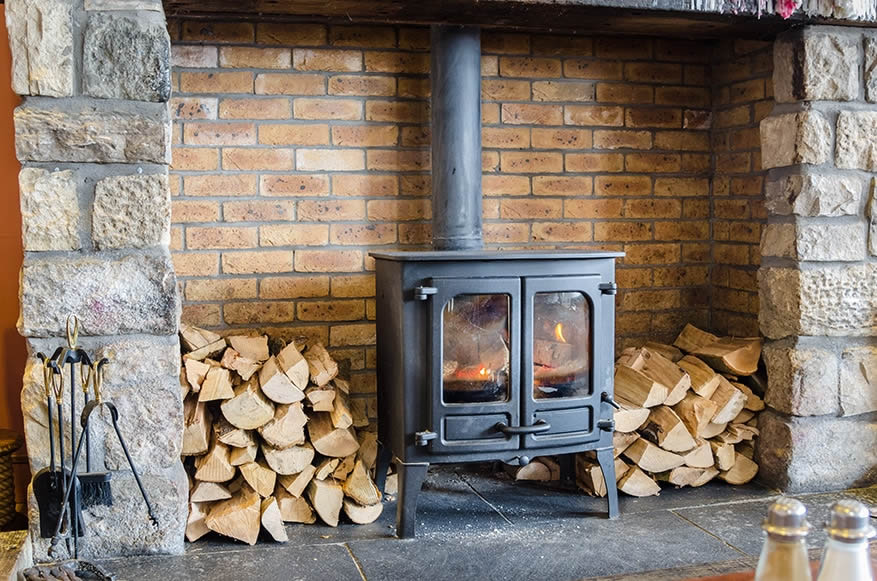 It's getting chilly, isn't it? Cold, bleak days are bearing down with depressing speed. Nights are falling faster than a seasonal downpour. The temperature is stuck in single figures where it'll stay for quite some time. Winter sucks! Home life beckons. It's time to break out the woolly socks and fill a hot water bottle. As the harsh weather whistles and howls outside, why not draw the curtains and get cosy on the Chesterfield. Better still, you can start to feel Christmassy simply by lighting a wood burning stove. In recent years, wood burning stoves have become popular. More and more families are taking the plunge and starting a more intimate relationship with fire. It's one of man's oldest allies. By having a stove installed, you can enjoy all the life-affirming benefits of a crackling wood fire! And by lighting a wood burning stove you're sure to stave off the winter chills.
So how do l light my stove?
If you've ever been to a health and safety briefing, you already know the basics. Any good H&S inspector will look at their clipboard and confirm that for any fire you need three things. Heat, fuel and air. Using these principles when lighting a wood burning stove will be essential, so listen up.
Step one, the wood burning stove.
It's vitally important that you have your stove fitted by a HETAS approved installer. They will ensure the stove, chimney flue, and hearth are all up to scratch. They should provide a certificate to assure you that all is well. Their checks will ensure there's an adequate flow of air through the stove and up the chimney. This is known as the 'draw'. Without sufficient draw, the fire will not burn efficiently.
Step two, the fuel.
Or as you may know it, wood! An old poem will help you to understand which wood is best for burning. Have a look here to get the idea. No matter which wood you use, it must be properly seasoned. That is, cut to size, split lengthwise and left for at least a year to dry. Using damp or green wood will be a frustrating experience when you try lighting a wood burning stove. Look online for local fuel suppliers and do ensure the wood has been thoroughly seasoned before buying. Whilst you're there, pick up a bag of kindling and a box of firelighters. You're nearly ready to go. Exciting isn't it?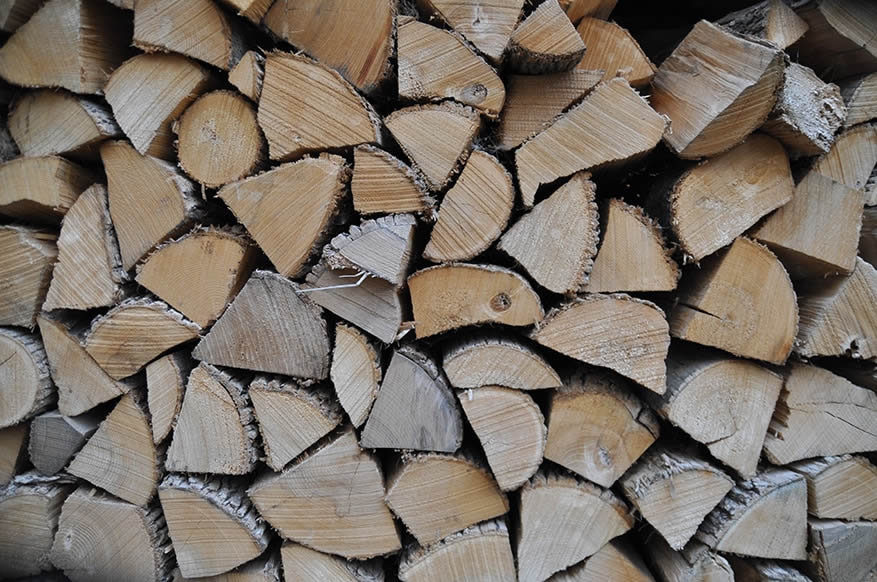 Step three, light the fire.
Make sure you remove all the large debris and dust from previous burns. This will ensure there's plenty of room for the new fire. On the riddling grate make a loose, Jenga-like pile of kindling and place a firelighter or two in the centre. Doing this will ensure air can circulate freely as the fire takes hold. Put some smaller pieces of wood onto the kindling and to the sides. Nothing too big at the beginning. Ensure the air vent is fully open and the door slightly ajar. Use a long match or spill to ignite the firelighters. As the flames take hold, close the door. As the fire builds, add progressively larger pieces of wood and adjust the air vent to better control the fire. Soon you'll be as warm and toasty as a buttered crumpet. It's easy when you know how. Assuming you've followed all these steps on how to light a wood burning stove it will be a doddle from now on.
Essential extras
When you have your stove fitted there are a few other bits and bobs you should acquire. All will help when lighting a wood burning stove. A good fire companion set is essential. This should include a poker, brush, shovel and tongs. A heat-powered fire-fan will help to circulate heat into your room and get maximum value from your fuel. Finally, a sturdy basket to store your wood indoors will keep things neat and tidy.
Time to feel the heat…
We hope our guide helps you to enjoy trouble-free, warming fires in your stove all winter long. Just one last thing. Be careful. Do remember the old adage about not playing with fire? Treat your stove and fire with respect and they'll serve you well. Perhaps, all you need now is a lovely comfortable Chesterfield to enjoy your cosy nights in. Don't forget we're here to help. Just
give us a call
and we'll hotfoot your Chesterfield sofa to you quicker than a firefly. Now that really is a hot prospect!]]>